Pappy Thrill talks his genre-bending sound and finding solace in music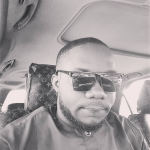 Written by
Soltesh Iyere
What's Next —
South African-based–Nigerian-born Afro-fusion artist and record producer Pappy Thrill is one of Cape Town's artists on the rise to watch, after finishing school and successfully living off music ever since.
Thrill's debut EP "Blood Stain" has helped him establish himself on the South African music scene after selling almost 8000 copies from his car boot. With a philosophy of perseverance in difficult times and following his own path despite pressure to conform, Thrill's sound is constantly evolving, along with his growing fanbase.
During our recent chat with the 31-year-old artist about his independent music career, online branding, come up and what's next, we got to know him deeper beyond his online persona. Thrill is ambitious, edgy, and easy-going, doing a lot of things in his own way through the music scene.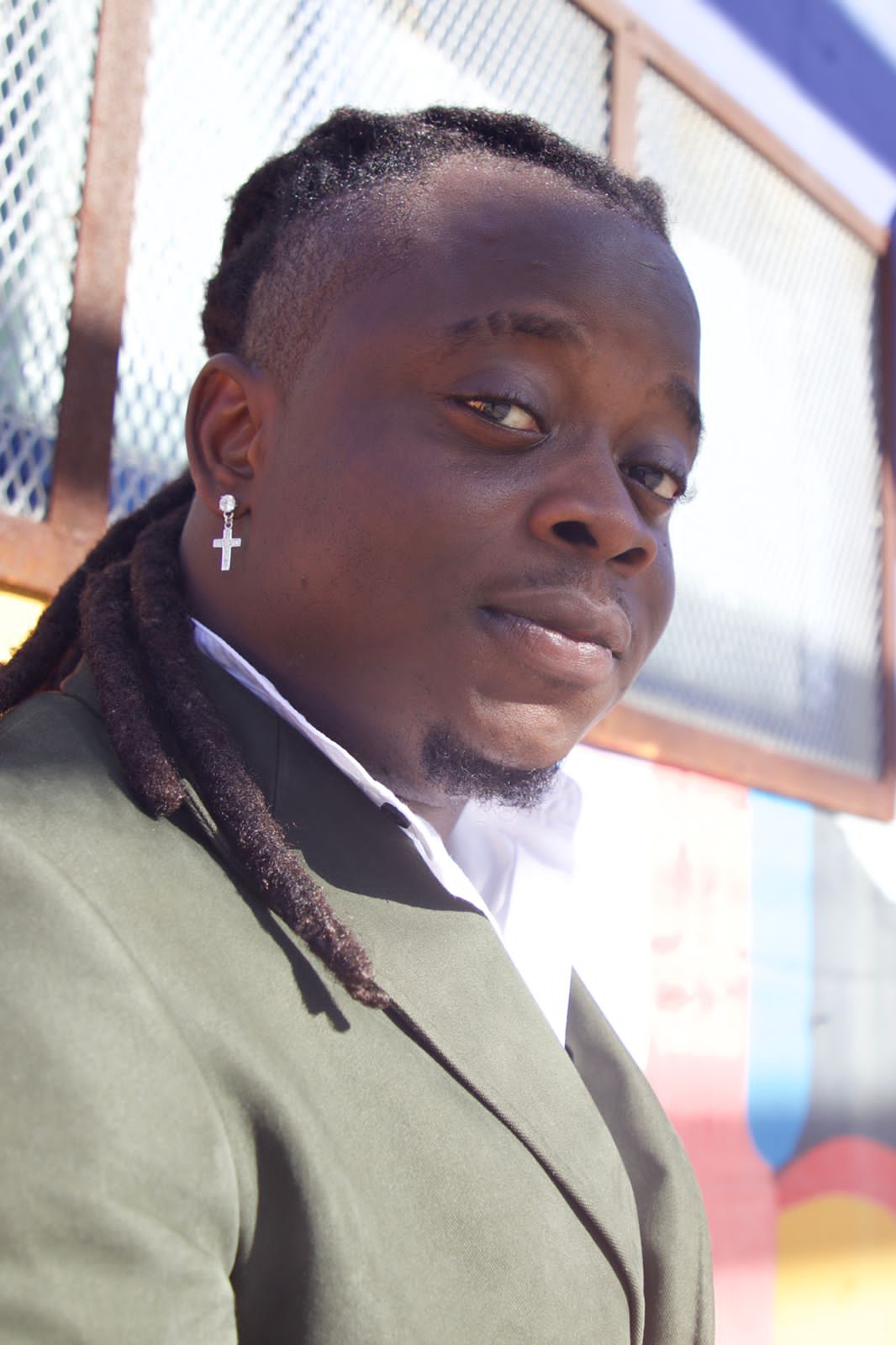 Who is Pappy Thrill?
Pappy Thrill Real Name Prince Kingsley Chukwuyem Alfred was born to a Royal family on August 11, 1991, from Ute-Okpu in Ika North East Local Government Area of Delta State. I'm known professionally as Pappy Thrill (stylized as Thriller or Ojugu Jaga 1), I'm a Nigerian rapper, songwriter, record executive, businessman, philanthropist, and media proprietor.  I am widely regarded as one of the most influential hip-hop artists in Cape Town, South Africa, and also well known for being the CEO of Tipsy Production who discovers upcoming artists, and gives them platforms to build their careers in the music industry. I also own a media production company, Tipsy Visual, and run my own Yearly Event well known as THRILL CONCERT.
I'm a graduate in accountancy from the Lagos State Polytechnic, Lagos, Nigeria.
Immediately after my NYSC in 2009/2010, I moved to Cape Town, South Africa 2011.
 
How was it growing up in Nigeria? 
As a Nigerian who spent the first 25 years of my life growing up in Nigeria, I have since traveled across multiple states within Nigeria alone and now live and work in Cape Town, South Africa as a music producer and Recording/Performing Artiste. But, my fondest memories are from my childhood and teenage years, growing up in Nigeria.
Nigeria is one of the most diverse countries in Africa based on ethnicity and culture. There are over 400 ethnic groups in Nigeria.
I grew up in Delta State & Lagos State Nigeria because both parents were in Education and were working at different locations during a relatively unstable political period (the late 80s to 1999) marked by mainly military, dictatorial regimes. Nonetheless, this didn't take away from the good times I had as a kid and (later) as a teenager. There were frequent power outages, and life was hard economically for the poor and lower-middle-class families but as a kid, you don't really feel the brunt of these issues. Your priority is mostly to play. I played football around the yard with other kids with no shoes on. We laughed all the time even though we had very little. Our neighbors were extremely nice and the majority of them were Christians. Nigeria has a population of about 45% Muslims, 54% Christians, and 1% practice traditional religions). The Christians back then were really nice and kind people to live with.
 
Affording school fees wasn't easy but my parents always made sure my siblings and I never missed school because of lack of fees. Our teachers and administrators were also underpaid, even though many were well-read and qualified for their jobs. Our teachers were patient with us, they inspired and mentored us, and taught us how to be responsible citizens of not just Nigeria but of the world.
 
The Music and movie industries in Nigeria also shaped my childhood. Though the movies were generally of low quality in the 90s and early 2000s, major progress has been made in the past 10 – 12 years. You can find quality Nigerian movies on Netflix these days. The teenage music scene was mainly dominated by American music and artists back in the days, but in the late 90s and early 2000s artists like Plantation Boyz, Tony Tetuila, Azadus, Idris Abdulkareem, Paul Play I.K. Dairo, Sasha, Ruggedman, Remedies, etc. began to take over the airwaves. Nigerian Afrobeats is one of the biggest genres of music coming out of Africa today. One of its biggest propagators today are Wizkid, Burna Boy and Davido.
 
For all its leadership woes, dysfunction and chaos, I wouldn't trade my experience growing up in Nigeria for anything else. It gave me a balanced and solid viewpoint from which I use to see the world today. I had a fun childhood, balanced with discipline and respect for elders and the rule of law, enough to know the right and ethical things to do in every and any situation. I look forward to returning to Nigeria someday soon and even having my Son (Kingsley Chinedu Alfred) and my beautiful fiancée spend time there frequently. I wouldn't trade my experience of growing up in Nigeria for the world!
How exactly did you get into making music? 
I'm a Musician first but I started off Playing football at Pepsi Academy Ageg, Lagos, Nigeria while learning the piano at home on my leisure hours paid for by my parents. But due to the politics in football and in Nigeria in general, I saw no future in football. I ventured into Taekwondo in Agbor, Delta State Nigeria for 2 years which still didn't pay off because there was no platform in Nigeria to make that a reality. Then I started programming and composing beats long before I became an actual producer then a recording artist. At the time I didn't know what it meant to be a Producer until I met the first producer that was a friend whom also had a studio in his house where I go to record my own songs from there I watched him do these things and I started picking up the basics that helped me get to the next level. My first Artist was very not experienced as he was not signed to any major label in the early 2000s. I didn't know anything about the Song structuring, recording vocals, stacking vocals, vocal production or anything in general at the time as all I knew how to do was only make beats and that was it. I began collaborating with my first artist as I produced my first record with him one on one in the studio. I started recording with more and more Artist's to gain experience as I transition from o guy that only makes beats to a real Record Artiste and Producer as I take charge and oversee the recording, mixing, and mastering process of the finished record and provide a technical direction to the Engineer and Musical insight to my Vocals to get the best sound as possible. It really does make a huge difference when collaborating with other artists and producers in the studio because a Producer has a huge impact on the quality and outcome of how the finished record is going to sound that brings the end product from A to Z. A lot of people think a Producer especially in Hip Hop, AfroBeats, reggae dancehall, Pop and R&B just only makes the beat, but in reality, it doesn't like people like Tha Suspect, Don Jazzy, Pharrell Williams, Timberland, or Dr. DRE actually sees the whole thing through all the way down to the mix. That is why they are called Producers in the first place.
 
Where did the name Pappy Thrill come from? 
Firstly they used to call me Eitty Dread. That name came from Higher Institution school days. It was dreadful and most people liked it and some religious folks didn't. As time grew by I wanted to change the nickname but to what?… One day, I was watching a T.V series Prison Break with my Cousin on his Bedroom TV, and I heard Fernando Sucre call Lincoln Burrows 'Pappy' that caught my attention and it sounded cool. So I changed my name from Dread to Pappy.
Along the line of life during my NYSC days in Nigeria 2009, A friend of mine I was serving at that time always liked calling me Thriller because I entertained him and my NYSC colleagues and most of the time he calls me Pappy Thriller. From there on I started calling myself Pappy Thrill and everyone else followed suit.
 
Do you have any major influences that have inspired you personally and artistically?
Life is my biggest influence, all my music creation is a self-practice of my own experience of life and other people's lives I have come across as well. I have experienced all kinds of things and moments from life, it is being observed and reflected as a piece of creation with curiosity.
 
You have consistent branding, we can see that on your social media. How did you develop your branding as an artist?
Every artist has at least one special quality that makes him or her different from every other artist. I feel my unique selling point is that my fans can recognize me with my distinct sound, and my own sense of style, and the way I interact with my fans in humility, love, and care although with no sentiments. Lol.
 
I Brand my Image by consistently telling my personal true stories over and over again in different Sounds, forms, and images. I Feel my fans build a deeper connection with me when they can relate to my personal story.
 
My fans build their perception of me based on my image. My brand image includes the way I dress, how I present myself in interviews, how I interact with my fans and the general public, and how I market myself. I make sure I strategize before I present. I have a team that helps me supersede all my work.
My brand image helps to sell my music as thus I don't play with it.
I try so hard to create my own look to differentiate myself from other artists.
 
I deliver a consistent experience to my fans to develop a format for my stage events. In addition, I present a consistent image every time I release my music or content and make sure all of my marketing materials have the same look and feel.
 
If I am to summarize my brand into one phrase, it would be "DO ME." MY brand is who I'm and what I stand for.
 
What advice would you give other independent artists, who are new to the game, on finding their brand? 
My advice to artists in finding their brand would be to;
1. Identify your unique selling point
2. Write a compelling bio of yourself
3. Develop your image
4. Be consistent
5. Be authentic
 
Your music is very experimental, best described as Afropop. Tell us about your production process
  
Funny enough, the creative process is simple.
I like my space. I am more creative when I am alone. There I reminisce on a lot of old and new things going on in my life and the lives of people around me and I put them into my music but I make sure sometimes not to mention names. I add a little bit of fiction most times.
I am a storyteller. Most of my music is based on true stories of my life and others so I don't really find it hard in making music when I am in my own zone. So, it's safe to say I would only stop making music when I die.
 
Big congrats on your debut EP "Blood Stain". Which sold-out 8000 copies from your car boot, which is epic! What's your most memorable moment during the making of this album?
Thank you! My most memorable moment in making "Blood Stain" was when my Aunty and my uncle came from Nigeria to visit me at my house in Cape Town, South Africa, I recorded every day and night and didn't have the time to show them around till they left my crib. Lol.
How would you describe the listening journey of your last album, "Tears Sweet Blood", from 'Attention' to 'Oso'?
The best way to describe My second album; (Tears Sweat Blood) from "Attention to Oso" would be; Matured, refined, and more of me.
There are several interesting collabs throughout the EP. How did you connect with these talented artists and decide to include them in 'Tears Sweat Blood'? 
Most of the collaborations happened because I was already making some serious noise in the music industry, dropping hit singles back to back and organizing music events that were well organized by myself, and most of the South African and Zimbabwean artists I collaborated with already had a clue of who I was and they liked my music.
Now, a trick question. If you had to pick just one song from the album, to play on repeat for the rest of today, which track would you choose and why? 
If I were to choose a song and play it on repeat from Tears, Sweat Blood, that would be to put the whole album on auto-repeat because I spat my all, my Tears Sweat and Blood in that project. I would encourage people to listen to that album before they dance.
From the start of your career to now, you have chosen to release music independently. Have you faced any notable challenges being independent? What are your biggest reasons for staying independent and running your own label?
One of my biggest challenges was getting involved with the right people. To date, I still do proper research on everyone whose hands I put in some aspect of my career. Check their credentials. Get references and personal recommendations to the people I need. I swear this was and still is one of my biggest challenges. Nothing else.
 
Besides trying and submitting demos back to back to different record labels and being turned down, one of the reasons I started my own record company was mainly to support the local scene. I'm from Delta State, Agbor, somewhere that doesn't have much of a reputation, either locally or internationally in the music industry, and I'd like to put my local producers and artists on the map as well even where I reside in Cape Town South Africa.
Last question! Besides listening to 'Tears Sweat Blood' on repeat, are there any other exciting projects we should watch out for in 2021?
In 2021 I would be releasing my 3rd Studio Album Lion Of The Western Cape. I have released 2 tracks off the upcoming album titled; Breaking News ft Joshy Hook and
No, Be Today featuring just myself. Both songs were produced by Dirty Sprite Mafia.