Precious was not prepared when he did his first solo, but with encouragement from his father, the gospel singer hasn't budged one bit since emerging as a finalist on Glo X-Factor Africa Reality TV Show in 2013.
The songwriter and performing artist, born Emmanuel Precious took up music to share his gifts with the world and he has lived up to expectations to affect as many lives.
The Port Harcourt-born artiste had also tested his talent at other shows and shined bright; he was a finalist on the maiden edition of Rising Star Gospel Show in 2014; he won the Port Harcourt Shift Music Competition in 2015 and he was a finalist on the second season of The Voice Nigeria.
The singers' music speaks of his progression in the gospel sphere and allowed him to share stages with top guns like Freke Umoh, Nathaniel Bassey, Onos, Tim Godfrey, Sammie Okposo, Timi Dakolo, Banky W, and a handful of other Nigerian artists as well as international artists like Donnie McClurkin, Travis Greene, Vashawn Mitchell, Jonathan Nelson, Don Moen, and many others.
In this interview, Precious shares with Lambo Xtra about his greatest influence in music, challenges, the breakthrough in his career, and current projects among others.
Hey Precious! How are you?
I am very well, thank you for asking.
How has this past year been for you?
The past year, I would say it's been bitter-sweet. We know how COVID-19 came, slowed down a lot of things, and dreams, I lost a few loved ones and some disappointments too. Notwithstanding, the past year was also one of my best as an artist; I broke new grounds, began recording my EP, my first movie appearance, new helpful relationships to mention a few.
How did you first get into music?
It's funny how I never thought I would be an actual singer. Though my dad (God rest his soul) would always play beautiful songs to us as children, I never saw myself singing professionally.
I was preparing for my graduation ceremony in primary school and the headmistress said everyone must sing, and then they thought it would be nice if I did the solo. I cried the entire day and begged to not be the one. But they all refused. I finally did it after my dad encouraged me to, and since then, I haven't stopped.
Sadly, he isn't here to see how much I've grown in it.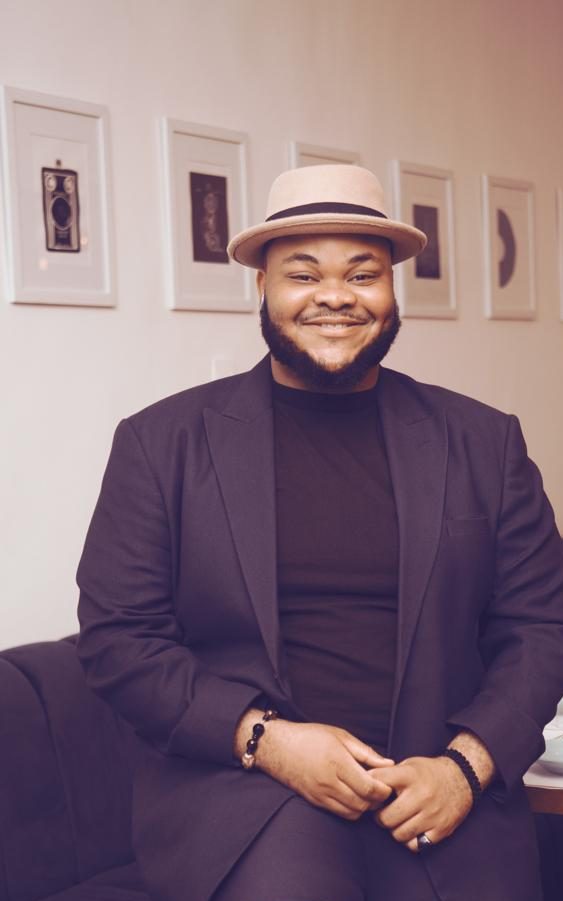 What sparked your interest?
The beauty/truth in music. My dad loved music. It made him very happy. I always wanted to see him happy, so I was ready to do everything I could to sing for him.
Then, in trying to make him happy, I also found that music was a happy place for me. Also, when I win my first competition as a child and made so much money, I realized this could fetch me good money in the future. So yeah, money was also a motivation too.
You haven't released any official single yet, you mostly cover other songs, or have you?
I released a gospel song in 2017, but a lot of people do not know about this. It's titled 'Amen' and can be found on iTunes and other online platforms.
I might do a remake and promote it better. Cos at the time, I didn't know much about promotions. And I also love to do covers I have a special connection to.
Who would you say inspires you?
God, love, family, and humans in general. Knowing that someone smiles and is excited when they hear me sing. My main aspiration is to fall asleep at night knowing that I have made the world a better place. This amongst others is what inspires me to work harder.
What's next for you! What are most excited about?
Oh, my EP I'm working on. I'm super excited cos it's been a long due. I'd say I've just been too lazy about it. But I'm beginning to put mine all into it. And I can't wait to share it with you all.