Sometimes, if someone is willing to tower above the restrictions, they won't be able to keep them down. Edwin Paapa hMensa, better known as Paapa Versa in the music industry, is evidence that everyone can shine in spite of their limitations and achieve success in any field they choose. Born with a stammer and unable to speak clearly, the artist sought solace in music and has stayed on that path ever since he started taking piano lessons at the age of four. "Growing up with a stutter, I thought I was inadequate for words. I found refuge in music when I was 4, and I've lived there since. My stutter never left, and music didn't either. Now a little older, I've realized words, on their own, are inadequate for me. I pour my heart out in songs." He said.
The Ghanaian singer/songwriter, producer, rapper, and podcast presenter has had a significant impact on moulding and motivating a number of young alternative and current musicians in Ghana since his music gained widespread airplay. The best way to characterize Paapa Versa's music is as alternative music combining elements of Afropop, traditional African rhythms, and modern instrumentation. His involvement in theater productions in high school gave him the chance to hone his fluency and verbal proficiency, which has been evident throughout his career as an artist.
The musician, who was born in Kumasi, is a master of many instruments, including the piano, guitar, and a variety of others. Michael Jackson, Stevie Wonder, Kirk Franklin, Agya Koo Nimo, Asa, Osibisa, John Bellini, Lecrae, and PJ Morton are just a few of the legendary musicians who have influenced him. He has, in turn, served as a source of influence and inspiration for other new musicians who are currently making waves.
At the age of 17, Paapa Versa entered the Ghanaian music industry when he joined the hip-hop group Skillions New Generation, which was founded by renowned Ghanaian producer Jayso. Joey B, Lol Shaker, Killmatic, Kevin Beats, and Rumour were a few of the collective's members. Together, they put out the mixtape "Skillions – New Generation," which included the song "Life is Short," which he produced. After graduating from high school in 2012, he self-released his debut album, Solar. His second self-produced album, Songs for Kukua, was published in 2014, and its lead single, "Write for Me," received a ton of playing on national and international music channels on radio and television.
The young musician met with the Lambo Xtra team to discuss his goals and inspirations.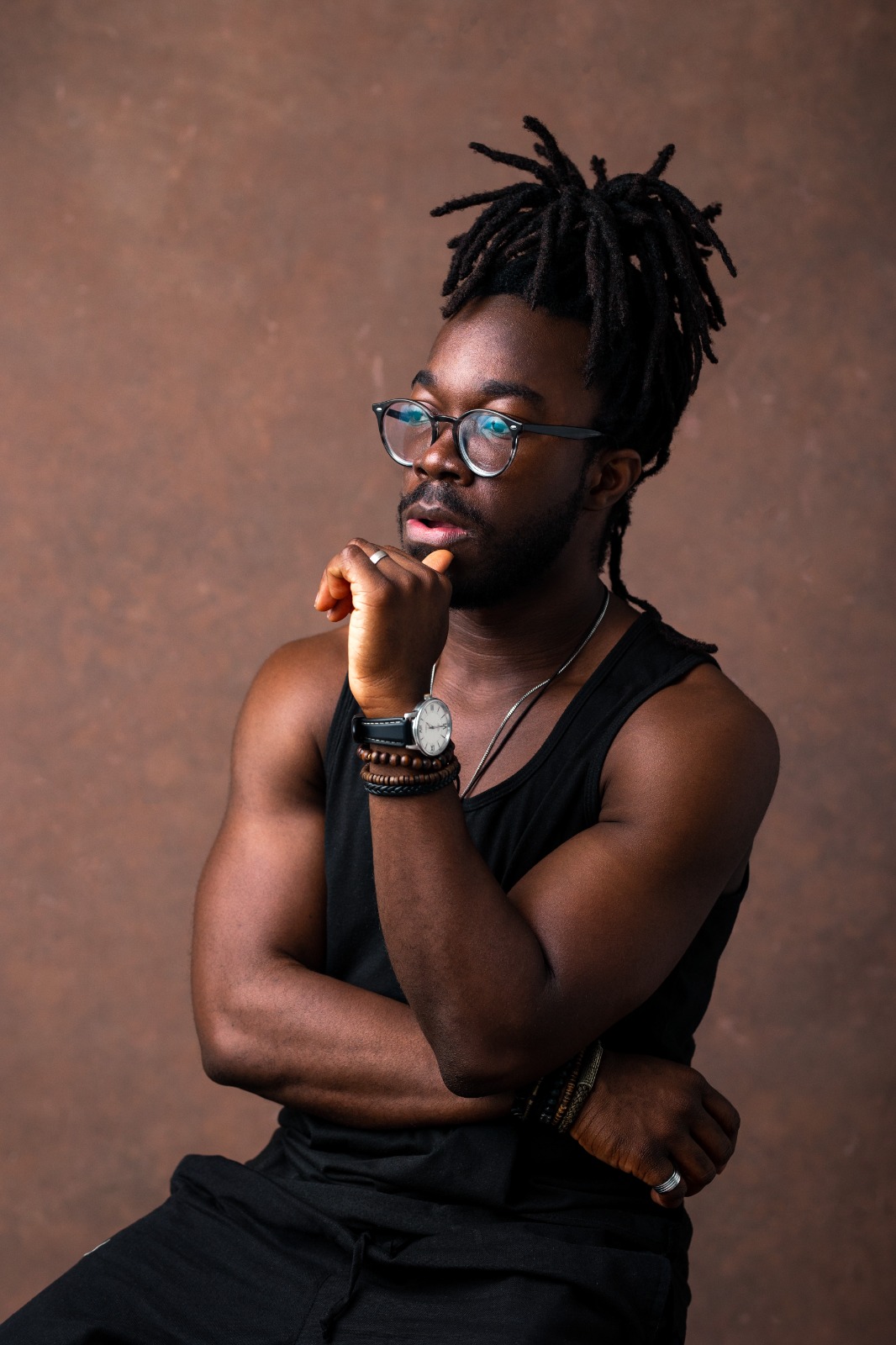 Hi Paapa Versa! Do you mind introducing yourself?
Thanks for having me. My name is Paapa Versa, and I am a Ghanaian singer-songwriter, producer, multi-instrumentalist, arranger, and all-around music lover. I especially love to create unique genre-bending songs that speak to the inner life that we all experience.
You're considered a household name in Ghana, do you mind sharing what your big break was?
The easy answer would be to say my biggest break came in 2012-2013 when I released my single "Write for Me" to wide acclaim. The song and its video really crossed many borders and opened up the door to many other opportunities. But for me, the real answer is when I met Jayso – a multi-talented record producer and an actual household name – in 2008, and developed a brotherhood with him that still stands to this day.
Who were your greatest musical inspirations growing up?
Undoubtedly, my earliest inspirations were Stevie Wonder, Osibisa, Michael Jackson, and Kojo Antwi. Along the way, more contemporary artists like Asa, Jon Bellion, Jacob Collier, M.anifest, and others continue to inspire me.
You were raised in Ghana, how did that affect your style of music?
Growing up in Ghana, you can hear music literally anywhere – in shops, on the streets, and in church. I grew up loving music so deeply, and I was also able to be exposed to music from all over the world through radio and my family's music collection.
How can you describe your sound?
I would describe my sound as genre-bending, soulful, and introspective. I draw from all my influences and try to create songs that speak to an emotion or moment that I feel others can relate to.
To you, what's your best part in music-making?
Ooh that's a tough one… particularly because I'm so involved in every part of the music creation process. But I'd say my favourite part is when an idea first hits me, and I sit behind my piano and get to work it out into something full, and then months later, I get a message from a fan telling me how much that song made them feel seen in this world – there's nothing better than that!
What's your go-to record when you need to fill a floor?
It would have to be "Dear Grace". That's been a crowd favourite ever since I released it in 2011. I can perform it in my sleep and know that people will rock to it.
What do you see as the future of Ghanaian music?
That's a hard one. I wish I had a crystal ball for that. But what I hope will be the future of Ghanaian music, is getting to hear and celebrate many different genres that speak to universal and local themes, rather than this dichotomy we currently have of mainstream vs. alternative. I see genre-bending as the future of music in general.
What advice do you have for upcoming artists who look up to you?
Find absolute clarity on your purpose and your calling, and don't let anything stop you from pursuing it. On top of that, understand that there are two parts to the music business that are equally important – music, and business. Take both seriously!
What's next for you?
I have a couple of solo projects lined up for the rest of this year, and have projects and events lined up for the next several years. But I'm also excited to do more songwriting and production for other artists and serve in a player-coach role within the music ecosystem.