Named the Future "prodigy of the music industry," K.UMĒH is a well-respected international artist working between Nigeria, the United States, and the United Kingdom. He writes his own songs, expressing his new generational sound through his purposeful lyrics and melodies, his work culminated as a catalyst towards revolutionary progression.
Raised in Sacramento, California, the singer-songwriter whose real name is Kenny Obinna Umeh has released a couple of projects and quickly taken the music world by storm, through a collaboration of a unique mix of genres.
K.Umēh's music is able to set him apart in a crowded space, as well as his strong personality. His creative ability allows him to create work in high-pressure situations, meaning he can transform different sounds to bring new elements to the industry. His self-awareness has helped him focus on his image by not letting others define him, he knows his abilities in and out, which translates into his business potential.
In this interview with Lambo Xtra, K.Umēh speaks about his talent, 'Sons of God' projects. He also expressed being creatively informative for the future to educate his audience.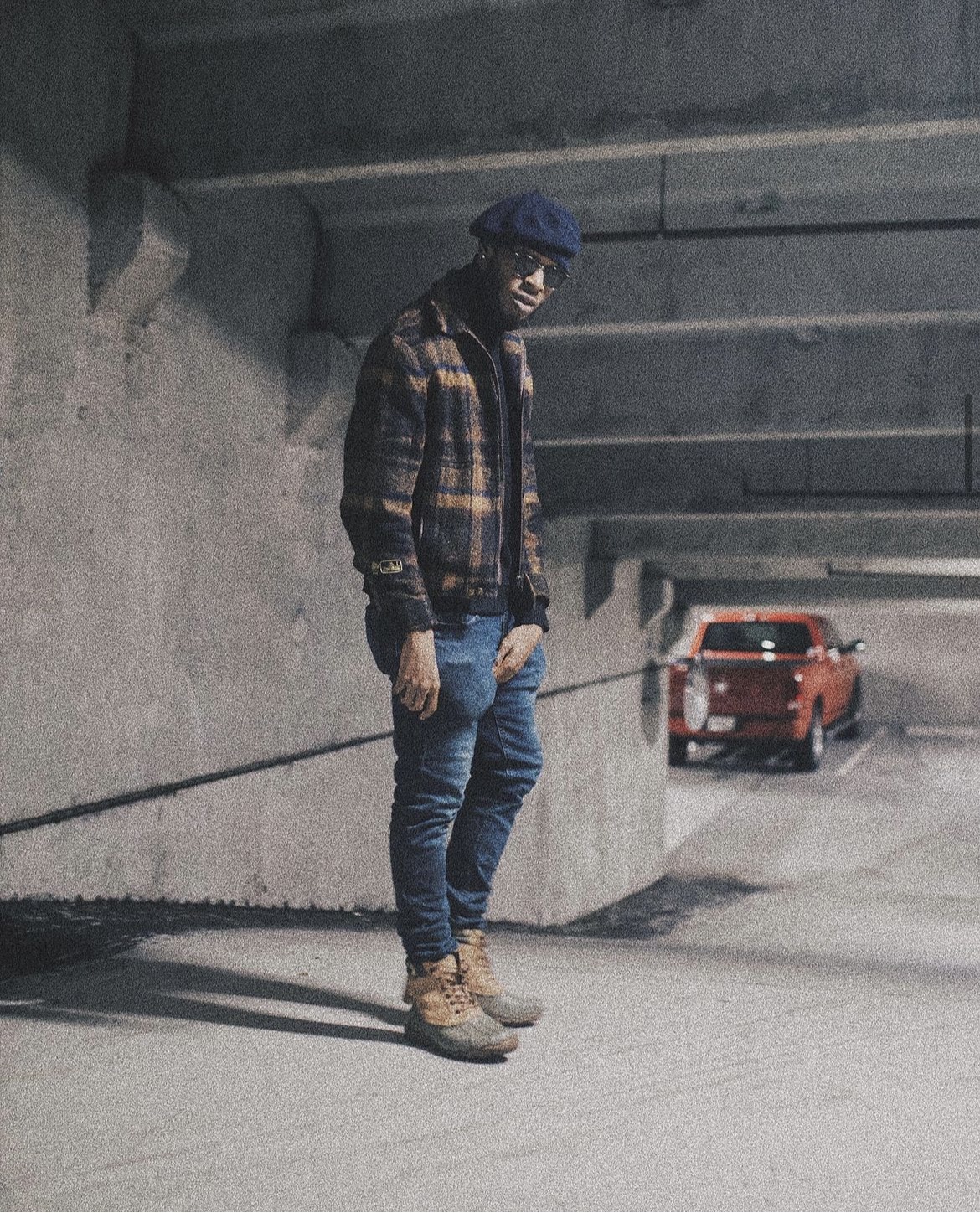 Hey K.Umēh! Tell us about you. And also your sound?
Raised in Sacramento, California, went to school in Elk Grove, California.
I attended college at Fresno State University and studied Entertainment Media & Management. I graduated in Spring 2014 with a special major I created myself, mixing the departments of Mass Communications & Journalism ( MCJ ), Business, and Theatre Arts. This special major solved the issue of me understanding what I wanted to pursue after college, and catapulted me in creating my brand and beginning my music career.
I was involved in leadership ( ASI ) at California State University Fresno, The USU Board Of Directors, Joined Kappa Alpha Psi Fraternity Inc. in 2012 and Raised over $20,000 for The Fresno State Save Mart Center.
When I moved to Europe in 2017, I immediately was accepted into Identity School Of Acting (IDSA). A double award-winning part-time drama school stationed in London, United Kingdom. The school was Founded in England by Femi Oguns in 2003. Affiliated Talent Agency IAG.
A couple of notable figures that attended IDSA are John Boyega, & Letitia Wright, Damson Idris. I learned the business side of acting while collaborating with IAG Talent Agency that was connected with the school.
I have been through countless amounts of adversity growing up, which helped me create a brand used to guide my voice based on experiences
I am an International artist working between Nigeria, the United States, and the United Kingdom.
Lived in Nigeria, Lived in England for 2 years, and also lived in the United States, California, New York, and Las Vegas, Nevada
I Established a record label in 2013 called One Voice Applied Music. One Voice Applied also known as OVA Music is an international multinational music company owned by the parent conglomerate Obinna Systems Inc. partnering with Apple Inc. We are here to create original luxury content for the universe to provide value through world culture in this generation and generations to come. One of our goals is to leave a lasting legacy of an upgraded style of thinking.
I work in hip-hop, r&b, soul, rap, and pop, and I make it aware that everything I have released up to this date has been self-written.
I express a new generational sound through purposeful lyrics centering around life on earth vs. life in the spiritual realm. My melodies, choruses, and verses culminate as a catalyst toward revolutionary progression.
"I have my sound. I rap, I sing, and I create ultimate concepts.
I am more than an artist. I am a Frequency.
My sound is derived from searching to establish a new genre in the music itself. My projects are a collaboration of a unique mix of genres. Putting together hip hop, pop, and R&B into one form of art to establish a separate creation of sound itself.
I express being creatively informative for the future to educate my audience. My self-awareness is important in an industry so focused on image, by not letting others define me, I understand the capability of my abilities in and out, which translates into my business potential and visionary creation.
I feel like God downloads information that hasn't been witnessed on earth yet into my mind before I create records and concepts.
I can create content originally from scratch, having direction in my creativity and ideas through innovating new ideas in a unique light. My writing abilities are useful to the music industry, as I am creating tools to better the world's mental, spiritual, and emotional health through sound.
Why did you choose music as a career path?
I chose music because it heals me, it creates value in my life and the life's around me. Music puts me in an environment to be able to focus on what really matters in life because when I write, my lyrics come from the deepest parts of my mind. Art is a way to discover your own viewpoints on issues in this world that affect you and others. Doing so can help you succeed and learn greatly in the long run. Music helps me in a plethora of ways. It makes me smarter, it provides a business professional side of my character, it keeps me grateful, and it provides a reason to travel the world to innovate experiences on a daily, forever. Music is one of the most essential ways to be able to get your voice across for individuals to understand you deeper as a human being in society. I am a very mysterious person overall, I like it that way, so I keep it that way. To understand me, you really have to try to know me. It's a puzzle, but a puzzle of gratitude and positivity. Once I started to understand myself more, I saw it as a reward from God. He showed me myself through solitude and I will never forget how I found myself in this world. After receiving this award, I decided that the best way to give back is to package value and education through sound and share it with the world to be creatively informative for a greater understanding of healing. My choice was with words and ideologies. In my music I leave clues on the definition of who my spirit truly is.
What's the message/inspiration behind your new project "Sons Of God"?
Sons Of God is the beginning of a series of stories. These stories highlight the battle of God. Vs. Satan.
Sons of God symbolized our new generation's Age of Discovery.
Which means finding new land, and Exploring and colonizing regions across the universe. This connects directly to our journey from earth to habitating the moon, and or other planets in the 21st century and later years.
Sons Of God depicts the bible in the 21st century, involving spirit vs. flesh, physical attributes vs artificial intelligence, and the past (BC, AD) vs the future.
Imagine if a new bible was created in the future, in Outer Space 1,000 years from now.
Location: Heaven, Hell, Earth, Outer Space
Year: 3023 AE (After Earth)
In Sons Of God, There are characters from the bible that are portrayed as players in a game, held by a league that stations them on the surface of several planets throughout the galaxy. These selected characters are important figures in the bible that have valuable stories that need to be taught and explained forever due to the spiritual lessons that were learned at that specific time.
For Example Jonah in the Whale, Adam and Eve, or David and Goliath.
Some key words behind the message of Sons Of God are:
Gods, Kings, Earth, Space, Dimensions, Inception, Astronauts, Egyptian Gods, Natural Love, AI Love, Technology, Nasa, Apple Inc. Neurolink, Ted X, Freedom, Galaxies, Astrology, The Periodic Table, The Health Codes, Human Mind, and Thought, Energy, The Bible, Jesus, Spiritual Activism, Salvation, Social Injustice, Sound, Frequency, and Discovery.
These concepts are now transferred from BC (Before Christ) & AD (After Death) to the future of the universe.
"Welcome To My Starship" – K.UMĒH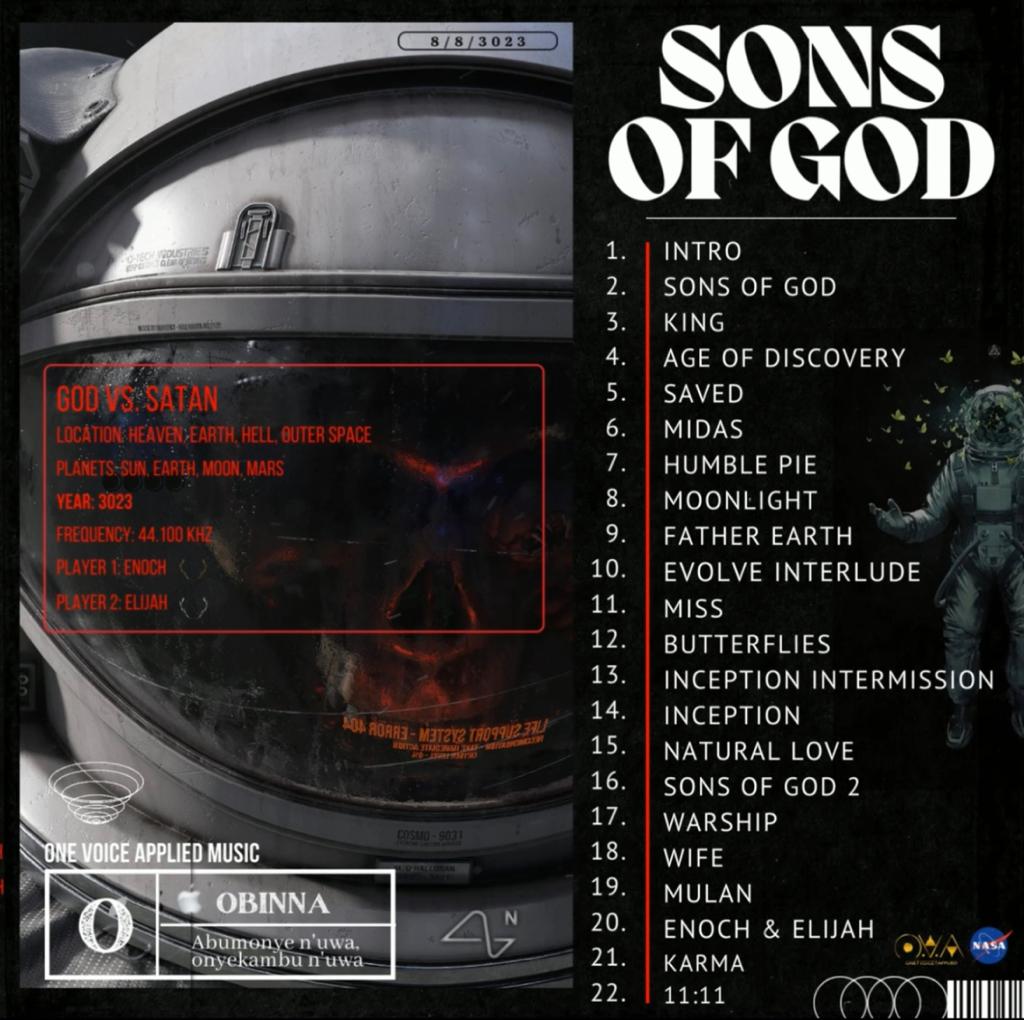 If you could collaborate with another artist, who would it be?
Micheal Jackson, because I feel like I would know exactly what to write & create, for him while in the studio. His last album "Xscape" holds a similar feeling to what I would like to create and portray to my audience. He is one of my inspirations, and I would like to bring more attention to his career through my career. I also would like to see how Tupac felt about music and the world overall off the camera.
What's next for you?
1. Sons Of God 2
2. Frequencies 3
3. One Voice Applied Tour 2023
4. One Voice Applied Fragrance
5. One Voice Applied Fashion
6. One Voice Applied Studio Front is Located In Las Vegas, Nevada (Arts District)
7. Recently Signed a non-exclusive record deal with Yoom who was just endorsed $15 Million by Lebron James business manager Maverick Carter, Jimmy Iovine (Interscope Records), Beats By Dre, Finneas O'Connell, Billie Eillish Brother, and Justin Lubliner, the Manager of Darkroom Records.
8. Unknown by K.UMĒH 2023 Release (YOOM)
Keep up with K.UMĒH on Instagram and Twitter and follow his Record Label on Instagram: @i1ova.