Juma Mufasa is no doubt one of the artists on the rise in Ghana's music sphere. His artistry for someone who is still climbing the ladder of the industry is impressive.
The Ghanaian entertainer and alté newcomer who grew up around music share his musical sojourn and how his talent is connected to his family background. This he acknowledged has musically influenced his sound because he grew up around music.
His major project, "Children of the Sun" is a bold submission of the life of a young artist trying to make it in life in the entertainment space. Mufasa, however, extends this concept such that everyone who is in a tough location and striving to make it out can relate to the content of this EP.
With notable works he has done with other Ghanian artists, in this interview, Mufasa administers his co-artists' contributions to his music career and talks future plans.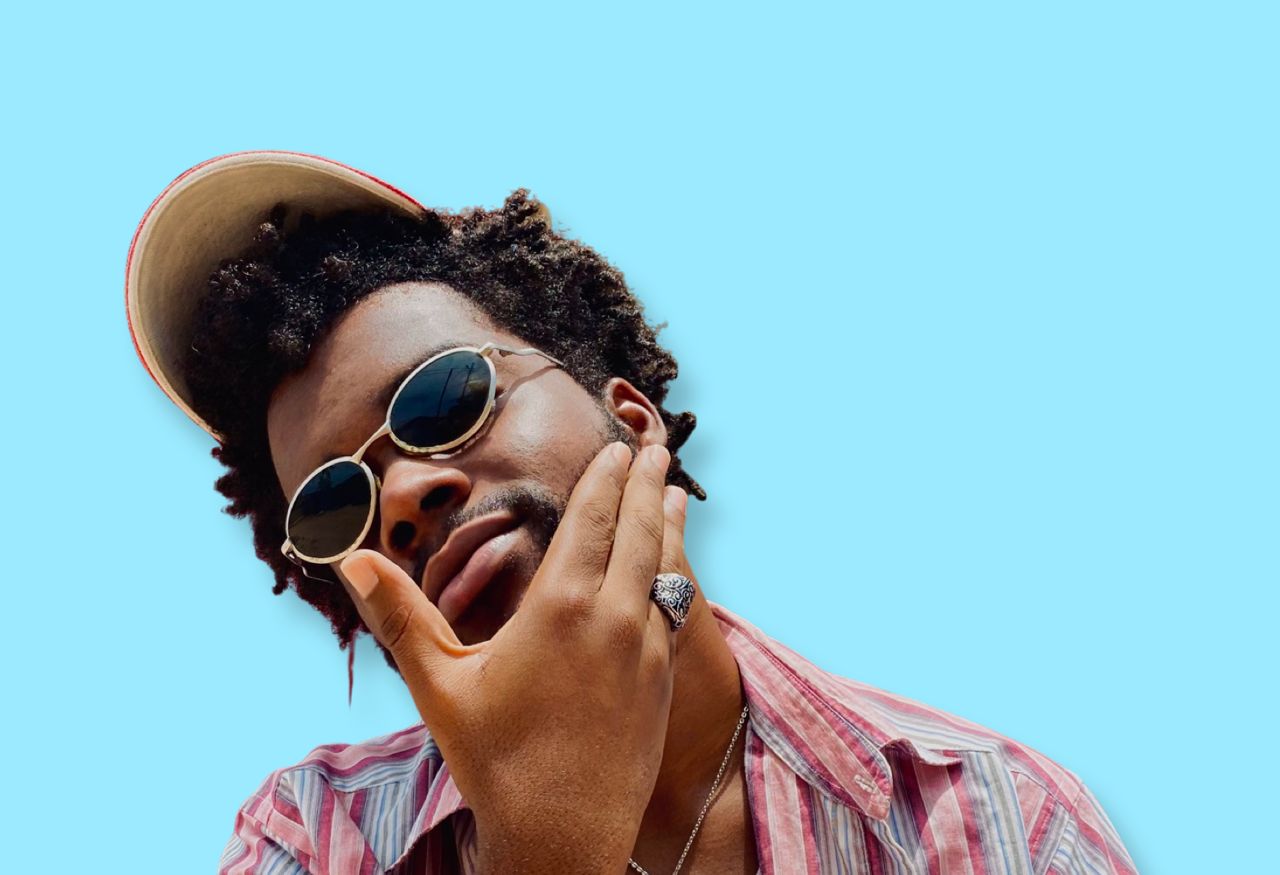 Who is Juma Mufasa?
Juma Mufasa is an Afro-alternative musician and entertainer from Ghana.
When did you decide to go into music?
Music has and always been something that fascinated me since I can barely remember. My mom was a radio host and event organizer, my uncle is a musician, and I literally grew up around music. So I knew since I was a child that music is all I ever wanted to do.
Tell us about the creative processes behind your debut EP "Children of The Sun"
Working on this project was bittersweet. I had fun and challenging times but they all came together for me to put out this project. During the process of creating, I was mainly writing more than actually being in the studio. So I actually have leftovers from the project. The producers who worked with me on this EP offered me their space for me to experiment and build my sound. I had the opportunity to collaborate with some of the craziest cats on this project too. In all, it was an experience of a lifetime.
You have collaborated with many Ghanaian artists, mention some of them and how was your experience?
Well, I've worked with the likes of Kwesi Soul, Freddie Gambini, and The Afropikin amongst others and I must say, we really do compliment each other. I love the way, in a song, everyone just plays their roles. A lot of these artists inspire me and I'm honored to call them my peers and share a stage with them.
Let's talk about the challenges, how you were able to pull through and was there a time you wanted to quit?
Challenges? A lot to speak of. From the financial constraints to being overlooked by everyone for being an "underground" artist, it really takes a toll on one's mental health to that extent. But quitting? Nah. This is all I've ever really been good at and all I ever really wanted to do. I just feel like I have so much to give with my music and so quitting, especially now is not in my plans at all.
Did your growing up influence your music?
Yes, it did. Everything and everyone around me influences my music. I write almost every day and every day, Juma Mufasa as an individual grows. So yeah.
Who are those artists you're planning to work with not only in the Ghana scene?
There are a lot of people who come to mind when simply close my eyes but they seem so far-fetched lol. But in the future, I'd love to work with Kanye West and Kendrick Lamar. I'll mention just these two for now.
What project do you want to embark on now?
Currently working on my acting skills so if any film producer sees this interview I beg link me lol. But yeah at the moment I'm wrapping up on a project I've been working on for a while now. Can't wait to share it with the world.
What do you think the future holds for the Afrobeats in the Western world?
I think the future is bright. I mean what our pioneers have done to spearhead this genre, it's amazing. And I believe it's up to us to keep up with the momentum and maintain our sound on that global pedestal. We may not be there yet but we will get there.
What are dreams that you tend to and have for yourself?
I just dream of being all that I can be. I know deep down I've got more talents in me and I'm working every day to reveal them. I just want to be able to do what I can to leave a mark on earth.
What else are you doing aside from music?
I'm a part-time pretty boy and video vixen. I'm also a vocal coach sometimes. I just go about moving here and there to stay afloat lol. A jack of all trades.