Jay Newton is a Nigerian-born singer-songwriter, producer, and writer, based in the US. He has worked with major artists, producers, and writers around the world including Major Lazer / Walshy Fire, Ice Prince, AronChupa, A Pass, Projota, Navio, Vanessa Mdee, and Prince Charlez, among others.
Jay Newton transitioned from creating music to music project management and consulting for artists like Ice Prince and being one of the key players in facilitating a deal with Atlantic Records and portfolio music in the UK.
Jay Newton is referred to as one of the key men in the growth of Afrobeat crossover into the global scene. Facilitating collaboration with Walshy Fire of Major Lazer, Ice Prince, and Tanzanian music star, Vanessa Mdee.
He credits his influences to his musical family.
After getting a bachelor's in computer programming, Jay Newton entered into full-time music consulting while also writing and producing songs that would enter into global charts of apple and Spotify music. One of the songs reached the top 5 on the Billboard reggae charts.
In this interview, he talks to our associate editor Toks Asher Young on his journey, his transition, and his transformation from a billboard charting secular artist to a minister winning souls and all he has going on at the moment.
Hello EJ Newton, or should I call you Jay Newton? Pls kindly introduce yourself to those who don't know you.
Well, Prophet EJ is perfect. 🙂 Formally known as Jay Newton. Prophet, Father, Son, Brother, Producer, Songwriter, and Psalmist.
You are Nigerian/American? Which part of Nigeria are you from, can you give us an insight into that part of your life?
Yes, I am Nigerian American. I was born and raised until my mid-teenage years in Lagos, Nigeria.
You were a secular artist, and a songwriter before your calling to become a minister and in turn a gospel artist and psalmist. When did you realize you had a calling to win souls?
I have known this since I was a child. I was born into a family of ministers and while I was younger the Lord Jesus appeared to me and spoke to me. I even saw the city where God would plant me as an adult, which is Florida. For a time, it looked like I ran from the call but what was happening was that God was putting me through life experiences and also maturing me.
You have several secular hit songs. Was it difficult transitioning to a minister?
I just matured into who I am now. What was most humbling was the fact that of everyone God chose to use me. That keeps me humble daily.
As an artist, a creative who or what inspires you?
I am inspired by life experiences and was influenced by my family which is a very musical family. We had a lot of music playing at the house while growing up, different genres.
You have collaborated with lots of Nigerian artists in the past like Ice Prince, Meaku, Nonso Amadi to mention a few. Do you have any intention of working with them again any time soon?
I did. I also have a song with Vanessa Mdee from Tanzania and Walshy Fire. The song was on one of the Major Lazer compilations and that album was #5 Billboard Reggae charts.
Back then I would wake, eat, breathe and sleep to music. My brother Olive Newton whom I produced with would send ideas daily that we would work on. Now, all I do is centered around God's work. It was a blessing being able to work with artists at such a high capacity and life is progressing into our assignment so we will see what God has planned.
Africans, especially Nigerian artists are currently making waves with Afrobeats on the global stage. What are your thoughts on that and do you think it's a good thing for Nigerians and Africans as a whole?
What an amazing time we live in to be able to witness the world, and listen to and appreciate afrobeats. I believe it is a good thing because it will help provide structure to music on the continent which is what has been missing for a long time. It will help a lot of creatives in generating revenue to take care of themselves and their families.
Do you have any plans of recording a gospel/Christian album at any time in the future?
Our church is currently working on a music project at the moment and I am excited to share more details in the near future.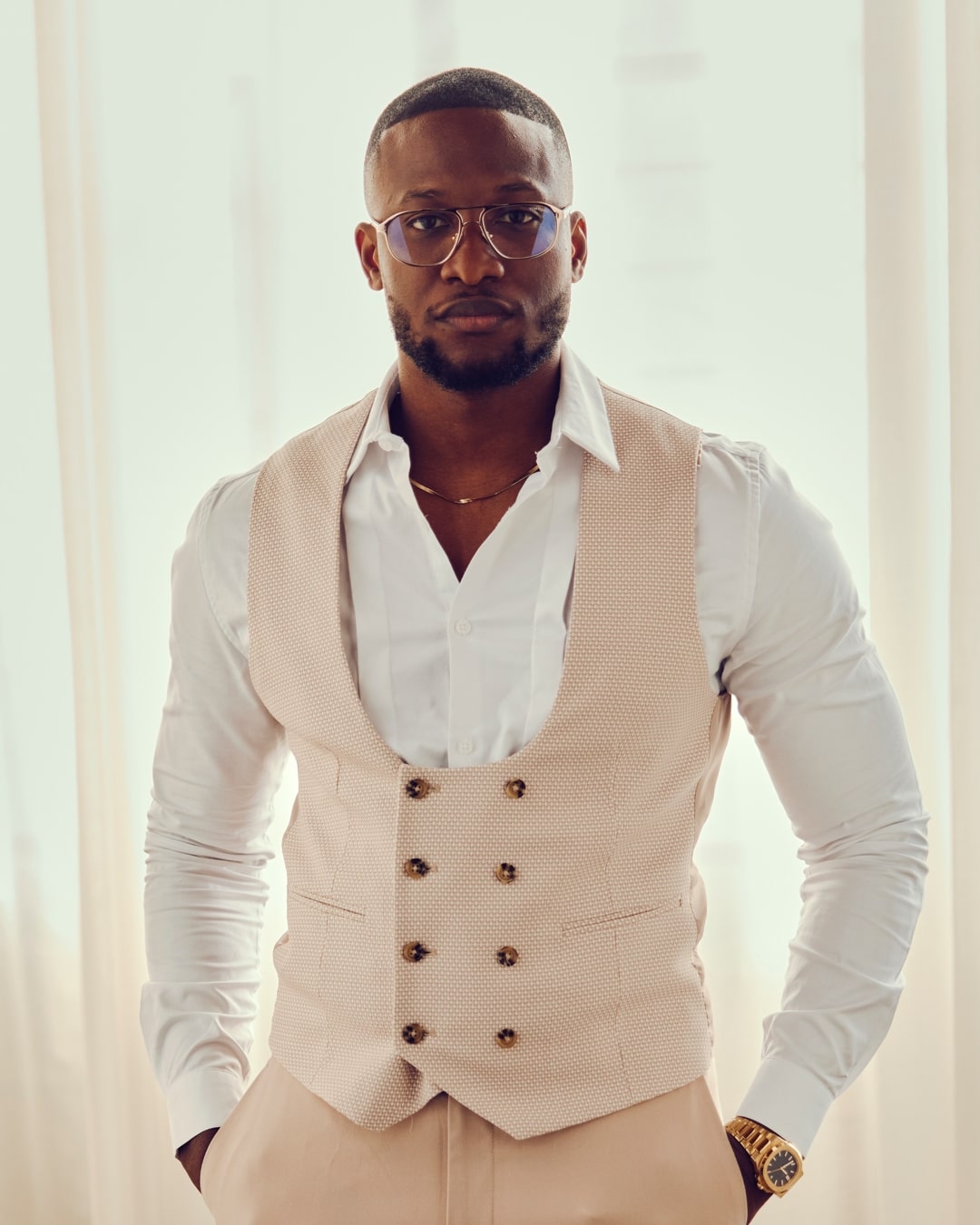 Tell us about your ministry, Great Grace ministries. It has grown in leaps and bounds since its inception. What has been your driving force?
Great Grace is a church in Miami, Florida. The driving force is first the Lord Jesus, and also a heart to see many souls saved. At Great Grace, we are raising people of love, power, grace, and God's fire. When I stand before God, I want to be welcomed for bringing millions and billions of souls to heaven.
How did your colleagues and friends react to your transition to a minister, when you started your ministry?
To be frank, many were excited and have actually visited church. Throughout the days and nights in the studio, I would always speak about the love of Jesus and lead prayer sessions in the studio, so it was not a surprise to any of them.
Will you ever visit Nigeria to minister? Do you have any plans to visit Nigeria or open up a branch of your ministry here anytime soon?
To visit, yes, I absolutely love Nigeria. There are no current plans to open up a branch in Nigeria. I believe many ministers fail because they follow trends instead of listening to God. Unless God asks me to open a branch, I will focus on what He has asked me to do and not open one.
What's the difference between a typical day in the life of Jay Newton the afro-pop artist and EJ the minister?
Back then I would wake, eat, breathe and sleep to music. Now, all I do is centered around the assignment and the people that we reach. I also make it a must to have family time, which is very important. We never know when the Lord will decide to call any of our loved ones, so we spend time with them as much as we can and always check up on them.
Being a Minister, what's the most important thing to you? Is it your congregation or ministry?
I was sent for the benefit of others and so I take that very seriously. It is a privilege and honor to be able to serve God's people.
How do you cope with your fast-growing congregation, the attention, and even the doubts of former associates? What keeps you grounded?
I do not pay attention to these things. The degree to which you are moved by success is the degree to which what might seem like a failure will affect you. Many times, it isn't even failure, it is just a different journey from others and a different process. So in order to honor the process, don't be moved by these things. I stay focused on the assignment and I stay consistent that is all I can say and God does the rest.
What advice do you have for young emerging producers and artists out there?
Stay consistent and be flexible. Always have a lawyer that cares about creatives look through your contracts.
What are you most thankful for and what advice will you give to your younger self?
I am most thankful for God's grace and the people he has placed around me to execute His vision. Distractions come in different forms but stay focused and honor the people that God sends into your life while they're around, anything can happen at any time.
2022 is already drawing to an end, how will you describe the year for your ministry? Do you have a program and/or events planned?
It was a year of new beginnings and launching. We launched last month and it has been such an amazing time many people have been touched and helped already. I am thankful.
We have our New Years' Eve/Crossover service planned for the year.