With over a decade of experience in video production, Director En'Man is responsible for many music videos of top Nigerian gospel artistes, including Sinach, Nathaniel Bassey, and Jahdiel.
En'Man whose real name is Akhabue Evans Ebalu is a lawyer turned video director with a stint in music production, and the brain behind Carel Films. He also has a deep investment in video production, pushing him to establish, BTS-Gram, a filmmaking blog on the process of filmmaking, including clips of behind-the-scenes, organizing free training for film enthusiasts, reviewing film gears, and more.
En'Man is responsible for many music videos of Nathaniel Bassey this year alone, including; Hallelujah Challenge Praise Medley, Hallelujah Challenge Worship Medley, I Remember, What A Saviour, There Is A Place, So Good, Jehovah Nissi, Hungry for You among others.
Regarded as one of the well sought-after Nigerian filmmakers for his steady pacing, pulsing electronic scores, and raw action, Director En'Man is known as such a detailed director who is too conversant with his craft. Little wonder he is a pro in music video production – a musical genius himself.
Director En'Man has put himself on our radar by way of these actions and more importantly, in this interview, he speaks on his prospects in the industry, music production background, and future projects.
How did you come about the name En'man?
Well, En'Man is an abbreviation of "Entertainment Manager". Many years ago, a friend of mine called my E-man which I guess was because my name is Evans. So he picked the first letter of my name to nickname me E-man. When I was finally ready to commercialize my diverse creative skills, I decided to adjust E-man to En'Man; something that best describes my many skills in Music & Arts. Also, I always see myself as someone who should do wonders in the background for those who like to take the stage.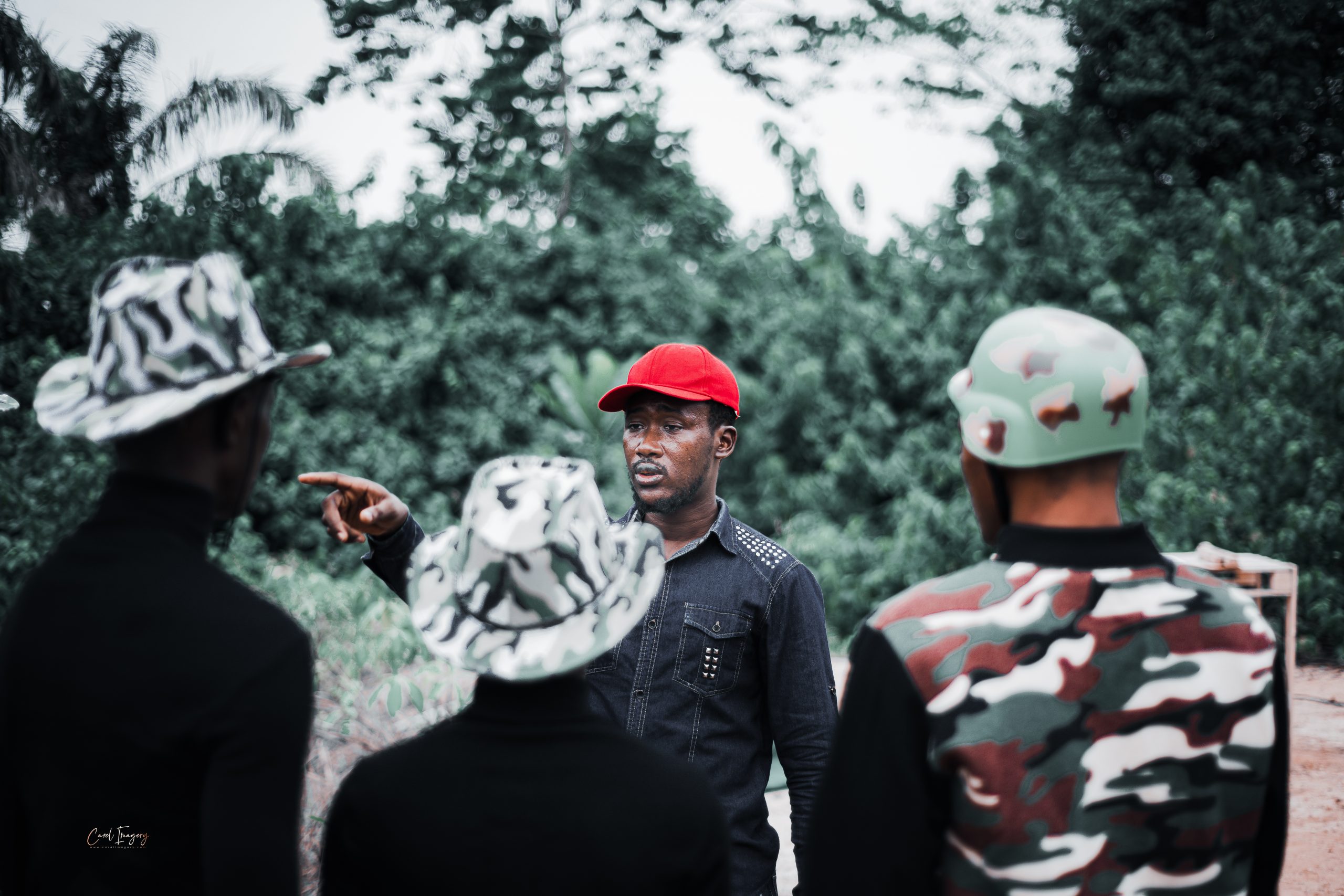 You're a producer, cinematographer, and video director, how do you combine these roles?
I started off as a music producer, then developed skills in filmmaking. While I am still a great music producer, my filmmaking has dominated the music production part of me. But yes I still, produce and enjoy doing it as it's very natural to me.
Your works are mostly about Gospel artistes, do you have others like world music artistes you have worked with?
Haha, I am a video director who shoots just anything, anybody who can afford to pay me. It got to a point, together with some other creatives, we thought to run a brand that produces strictly gospel music videos. So I was gonna do that and still run my independent brand that shoots any type of video. But at a point, after shooting a lot of gospel videos and being known for it, I just couldn't conflict that identity, so I stayed with Christian gospel content.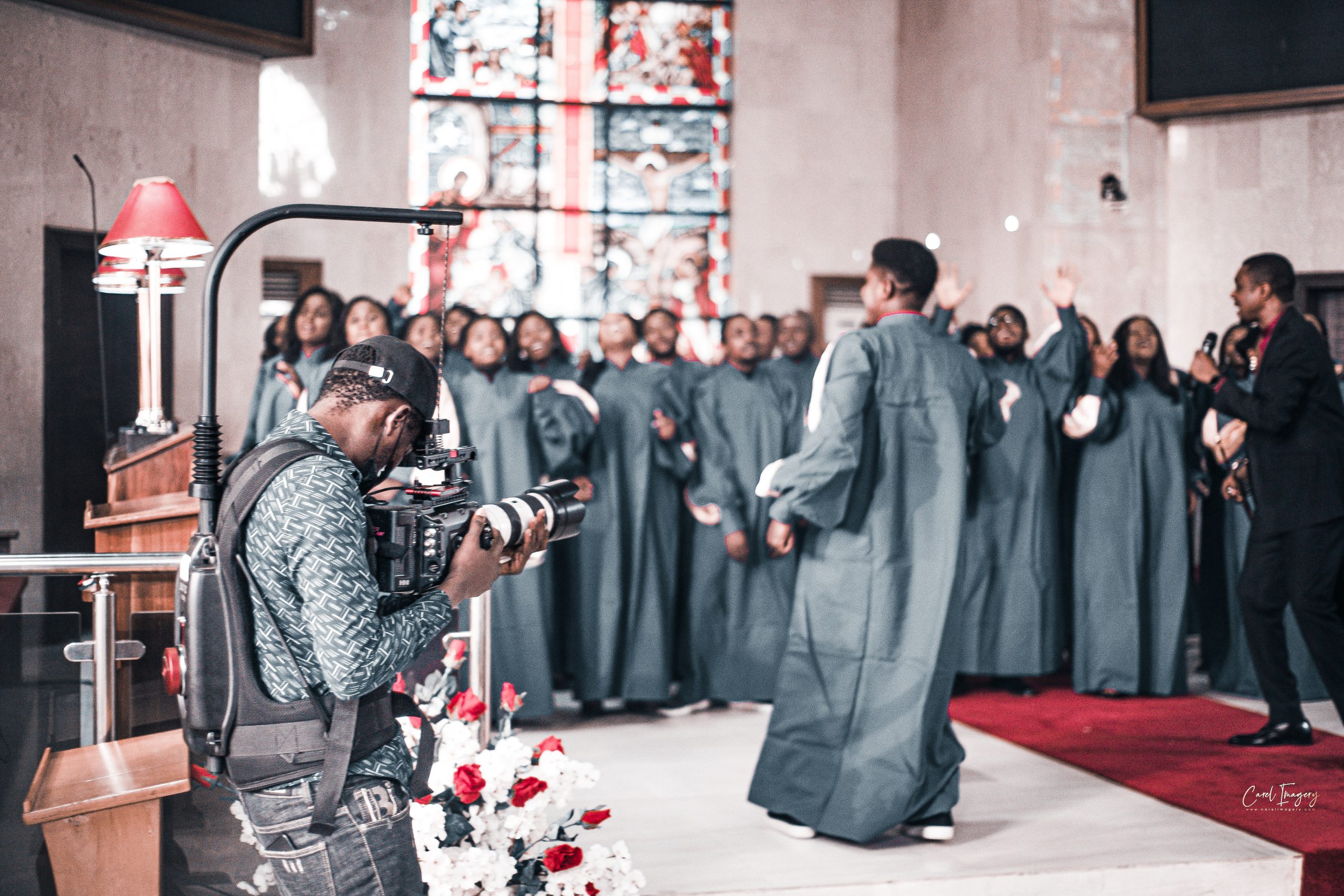 However, apart from gospel music videos, I shoot commercials, creating promotional videos and content for film gear manufacturers from around the world. Even for Oraimo featuring Innocent Idibia, AKA 2BABA.
What are the challenges in your field of work?
Well, not so much to say about challenges because I am result-oriented, and I don't see anything as impossible. I choose to see only possibilities, and that's exactly what I have been getting. And if at all I should see anything as a challenge, it is the obvious fact that every filmmaker wants a bigger budget to equip themselves and put in more content to each video, and that quest can never get to a stopping point.
Why did you study law if you are not going to practice the profession?
So many times I get questioned on this subject matter. Well, I love the profession. I chose to study law, and I never thought I wasn't going to practice law. The first time it ever came to my mind that I might not practice law was in my 300 level when I opened my music studio and expressed my God-given talent for financial gains. But I was never going to drop out of school for anything because I love to be educated with a profound certification. And yes, I finished up to Law school and was called to the Bar before I made the entertainment business a full-time venture.
What attracted you more to directing music videos rather than film?
Video making is very broad. Just very difficult for anyone to be a music video director and still get involved in feature films, Table-top product shoots, event coverage, commercial, wide life videography, news media/broadcasting and many more.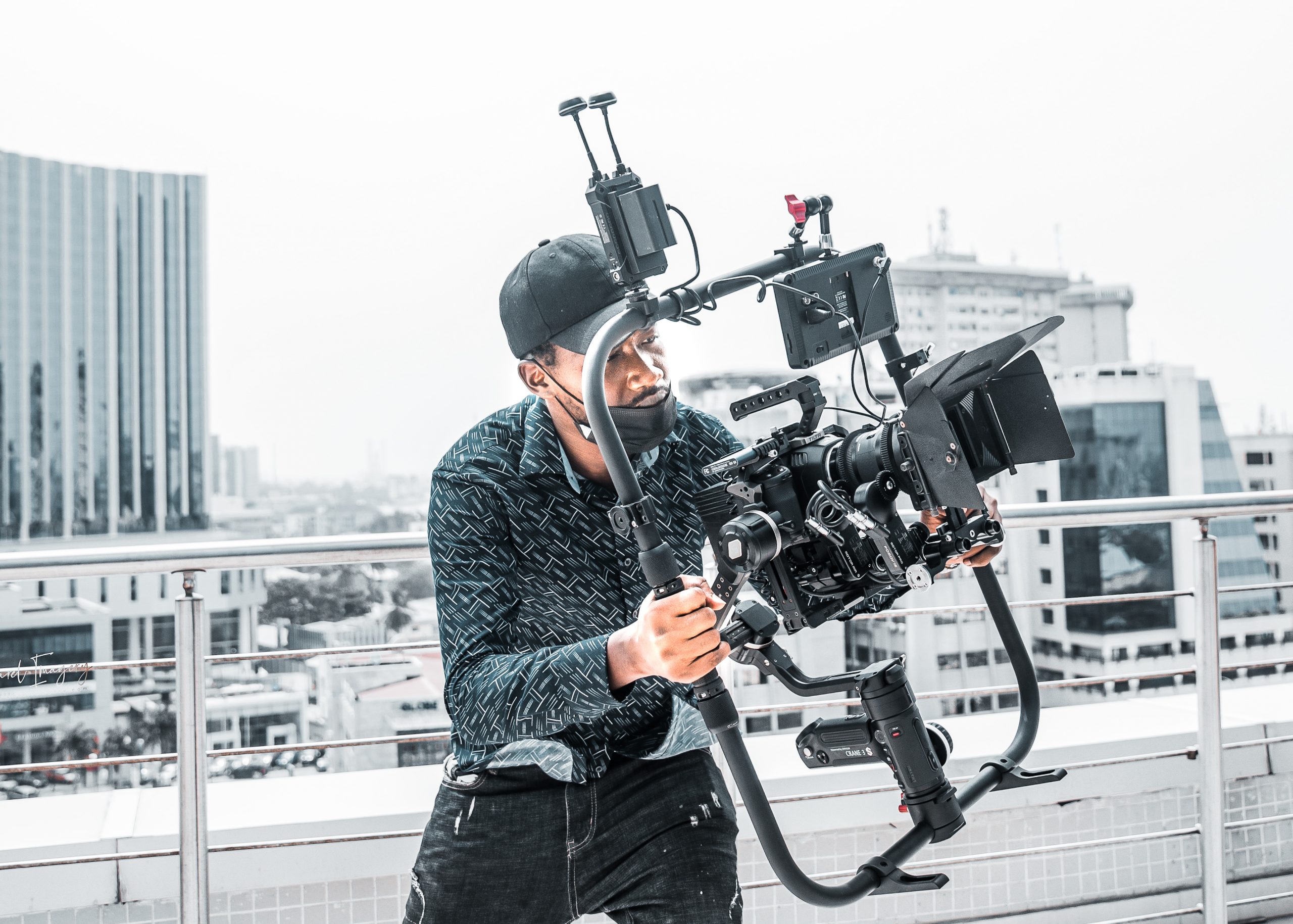 You really have to choose just one or two, and at the point where I started developing filmmaking skills, it was easy to choose music videos and commercials because I was already a music producer with clients I can speak to let me shoot their videos.