DarkoVibes launched his career in music with the release of 'Mercy' in 2016, and since then he's spreading like wildfire. From rapping to following trends to switching from conventional to something more; a unique and personal style, Darkovibes has evolved.
The music enthusiast whose real name is Andrew Paul Nii Amu Darko writes his music in Twi, Ga, Pidgin, and English languages. His exceptional drive, dedication, and brilliant ability to synthesize all four languages immediately became his forte.
Darko's development phase started coming to life In 2012 when he first met Vacs, a music producer, who helped build him up as an artist and helped direct his musical career. When he started, he never looked back.
"I realized I was going to do this seriously the first time I hit the studio, it didn't look like a place to joke for me," he says. "I took it seriously instantly," he adds.
DarkoVibes' music style is a fusion of Ghanaian highlife melodies and hip hop, using it to tackle his subjects such as love, passion, and dedication in his music with consistency — a quality that will fuel him through the next decade and over.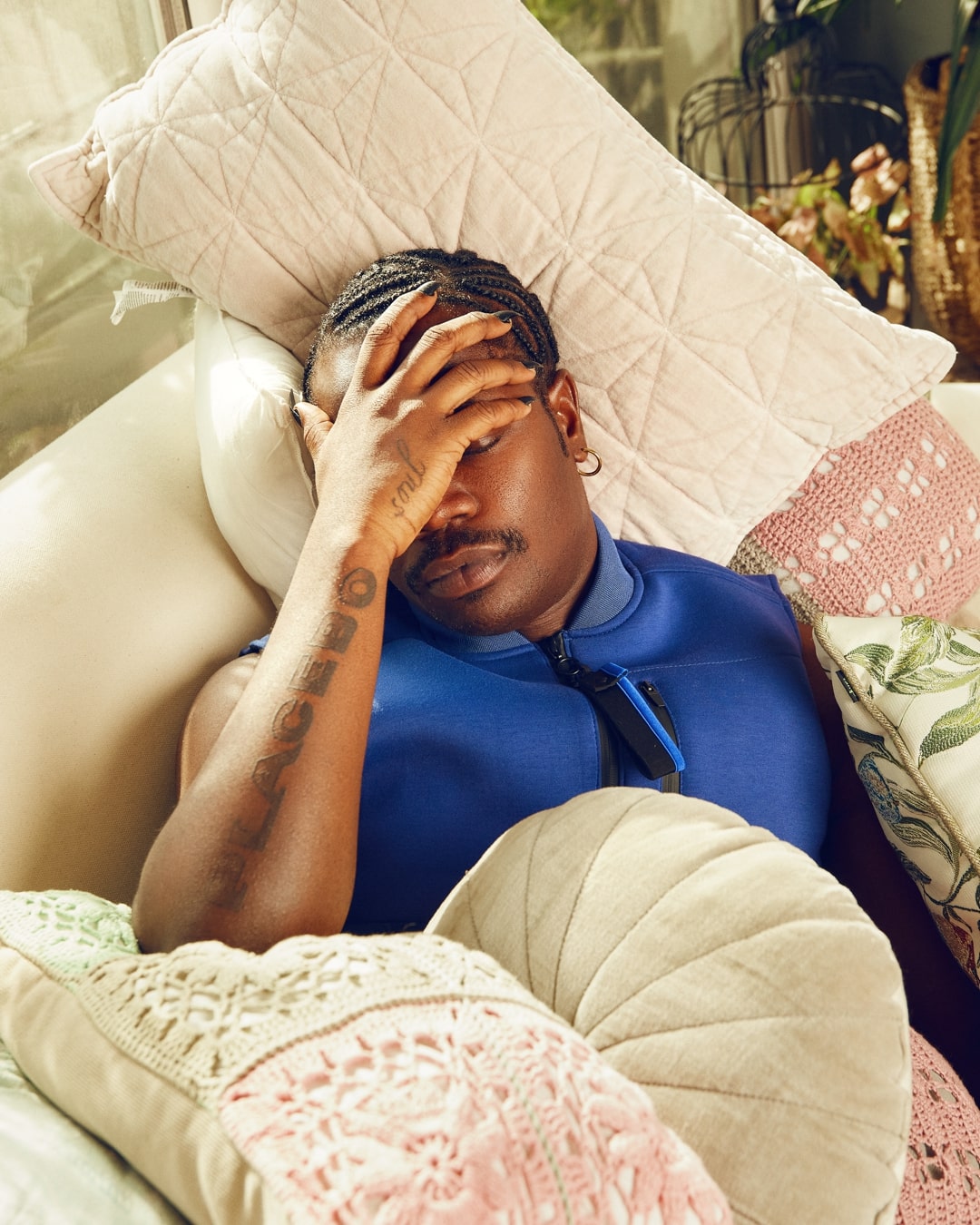 "Before an artiste, I am a music enthusiast. I love music so I am always exploring and challenging myself to create different styles/genres of music. But it's mostly Rad and Afrobeats," he says as he narrates his creative excellence which is in high gear and produces some eclectic and influential work that captures the spirit of the time.
The Initiator of the Ghanian alternative movement and member of La Même Gang which has gone on to collaborate with artists like Joey B, R2Bees, Davido, Omar, Efya, and Runtown, among others, says he is still with La meme gang because the group is a collective effort and it's a lifestyle "It's tatted on my skin" even though every artiste has always been solo! 
He has succeeded in making something new out of the old and rewriting Ghana's future with inspiration from the past. Afrobeats rhythms blend perfectly with the swaying highlife guitars and the artist has taken his vocal mastery to the next level, while interludes of Ga music punctuate the tracklist.
DarkoVibes doesn't give up and his career won't be fading away any time soon. Mostly my environment and everything around me. "I am a music enthusiast and I don't give up. I always find new possibilities. I am a hustler," he said.
Speaking about his struggles to find his feet in the industry, one will realize not only DarkoVibes is talented in music but also has a spirit of a hustler who doesn't give up no matter the challenges. "It hasn't been easy but my fans are my industry and they have been so good to me. I am also a music enthusiast and I don't give up. I always find new possibilities. I am a hustler," he declares.
The artist is now established at home and the modern and resolutely Ghanaian music he managed to create is beginning to cross borders.
Darkovibes is currently working on his new project called 'BUTiFLY – the possibility that there's enough space for everyone in the skies.' Not only did he wants to collaborate with many heavyweights in the industry but every good talent as long as they both can make magic!