It is always encouraging to meet someone who has not only perfected their skill but also boasts solid commercial acumen in a world where creativity and innovation are highly prized. Such a person is a precious treasure, and today we want to introduce you to one such extraordinary artist.
This multifaceted person is not only imaginative but also has a special talent for turning his ideas into successful businesses. He has become a force to be reckoned with because of his remarkable talent and business acumen. This multidimensional performer has a talent for enthralling audiences and making an impression that sticks.
Introducing Kwadwo Bediako, better known by his stage name 1UCID, who is a multi-talented artist who has used his passion for music to develop a distinctive sound that is uplifting and impactful. 1UCID, who was reared in the United States after being born in Ghana, adds a distinctive fusion of ethnic elements to his music, resulting in a sound that is both powerful and uplifting. After working for five years in business, 1UCID took a risk and entered the music business. He established his own company and managed artists, but soon realized that he needed to be more involved in the creative process. At that point, he decided to follow his heart and become a musician.
According to 1UCID, music is an art form, a creative expression that may stoke change and inspire new ideas in addition to being a kind of entertainment. 1UCID has put forth unwavering effort in his quest for excellence, honing his skills, and perfecting his art, with a sincere ambition to transform the music industry. The development of 1UCID's music is evidence of his dedication to the genre and his desire to push its boundaries. He made his debut in 2022 with the song "Miss You," which shot to the top of the radio charts and stayed there for a month. The release of "It's Giving," a distinctive song that fused hip-hop and afrobeat and touched on poisonous relationships, and what came next after such. He has gained notoriety as a musician and is developing a strong brand for himself.
We discuss with the singer to find out his inspirations, aspirations and what's to come with the brand.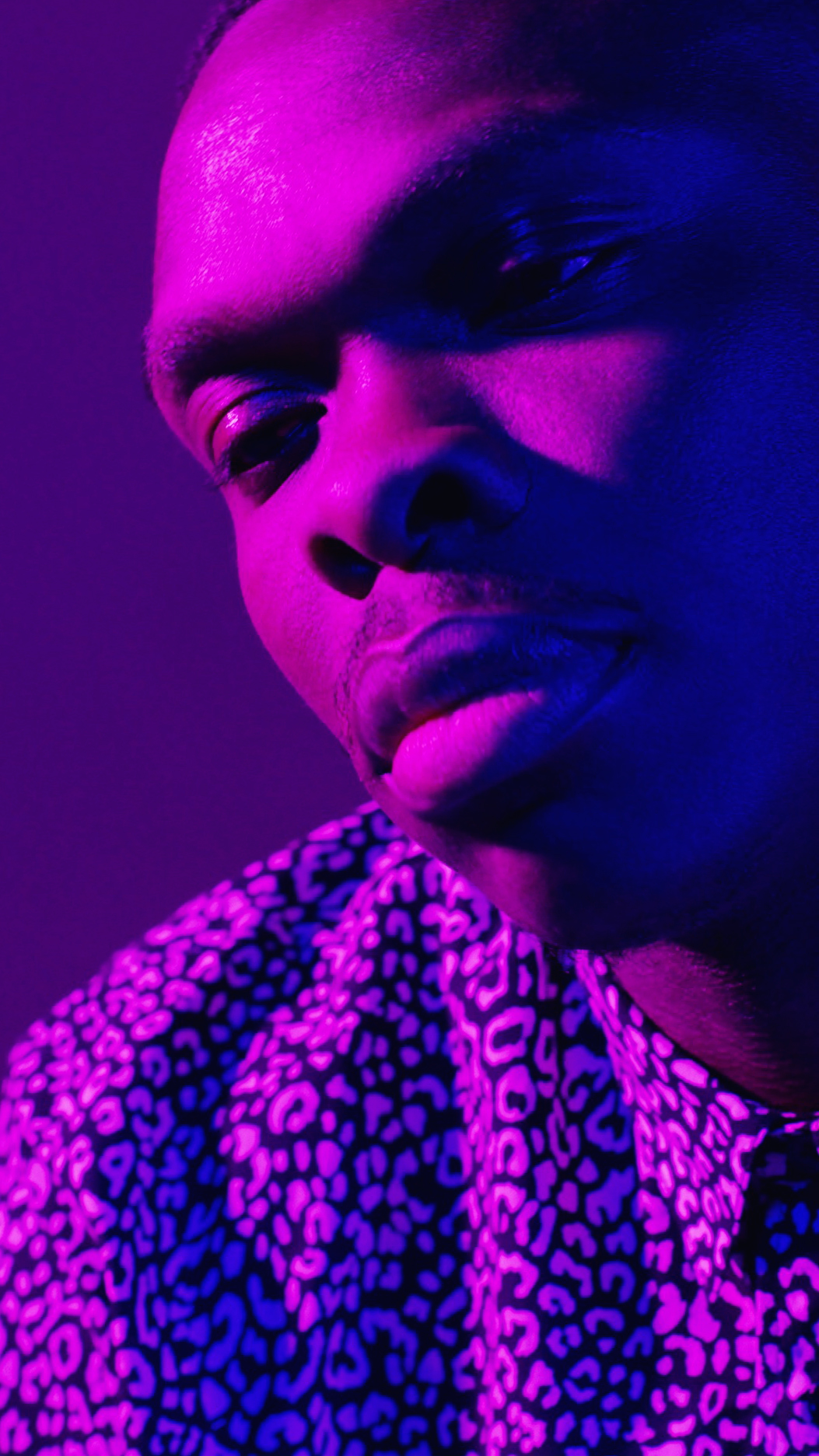 What do you think drew your attention to music?
I believe what drew my attention to music was the way it has the ability to connect with people on a deeper level. Music has a unique way of conveying emotions and experiences that words alone cannot fully express. The idea of creating something that can be enjoyed by people from all walks of life is incredibly rewarding. Music is a universal language that has the power to bring people together, and I am drawn to it because of its ability to connect and inspire.
Did your upbringing in Accra Ghana have anything to do with your choice of career?
No, my upbringing in Accra Ghana did not have any impact on my career choice.
Who are some of your biggest musical inspirations?
My biggest musical inspirations are Daddy Lumba, Kojo Antwi, Whitney Houston, Donny Hathaway, Anita Baker, Jcole, Kendrick Lamar, Burna Boy, Wiz Kid, Davido, Drake, Jay Z, 50 Cent, Nas, and Ace Hood.
How would you describe your style of music?
I characterize my music as a fusion of contemporary Afrobeat rhythms with R&B and hip-hop elements. My beats are often, energetic and upbeat, with a loving, Smoove sunset vibe to them. My vocal style is soft and melodic, often featuring simple lyrics that explore themes of self-discovery and personal growth.
What's your favorite part of the music production process?
One aspect of music production that I particularly enjoy is the process of crafting a catchy melody for a specific song and guiding it through the creative journey until it materializes into the exact sound that was envisioned.
You have a peculiar niche you like to call 'Afroblues', what inspired it?
Out of curiosity, I thought to myself how Afrobeat and urban blues would sound if you mixed those two genres, I tried it, and I fell in love with it. The combination of these two genres has the potential to introduce a new and exciting sound to the world of music, and I am eager to continue exploring this fusion further.
Congratulations on the release and success of "Miss You", what inspired it?
Thank you for that acknowledgment. My single "Miss You" was inspired by a personal experience of missing someone I deeply care about. The emotions of longing, and yearning for their presence were so strong that I felt compelled to express them through music. The melody and lyrics of the song capture the feelings of heartache and the desire to be reunited with the person I miss. Overall, "Miss You" is a heartfelt tribute to the power of love and the pain of separation.
What's your go-to record when you need to fill a floor?
Whenever I need to get people moving and grooving on the dance floor, my top pick is definitely my hit single, "It's Giving." The upbeat tempo and lively energy of the song never fail to bring joy and excitement to everyone who hears it.
Who do you look forward to working within the nearest future?
King Promise, Joeboy, Burna Boy, Wizkid, Tems, Davido Bnxn, Ayra Starr, AG Baby, Asake, Rema, Fireboy DML, and Zinoleesky.
What's next for 1ucid?
I have a lot of exciting things in the works right now. I'm currently working on a new EP that I think is going to be my best work yet. It's been a real labor of love, and I can't wait to share it with my fans. I'm also hoping to plan a tour later this year. I would like to connect with my fans, so I'm really looking forward to hitting the road and playing my new material for everyone.
In addition to my music career, I'm also exploring some other creative projects. I'm passionate about visual art, so I've been experimenting with different mediums and techniques. I'm not sure where that will take me yet, but it's been really fulfilling to explore that side of my creativity.
Overall, I'm just really excited about the future and all the possibilities that lie ahead. I feel like I'm in a good place creatively, and I can't wait to see what the future holds.