Over the last three months, Nigerian singer, CKay, has seen his song, "Love Nwantiti" become a viral hit, first on TikTok, then across the world. The song, originally released in 2019, has blown up across the world after the #LoveNwantitiChallenge started out as a local trend and became a global trend.
It all started after a friend of the singer, whose real name is Chukwuka Ekweani, showed him a clip of "Love Nwantiti" being used in a TikTok challenge that was gathering steam on the platform.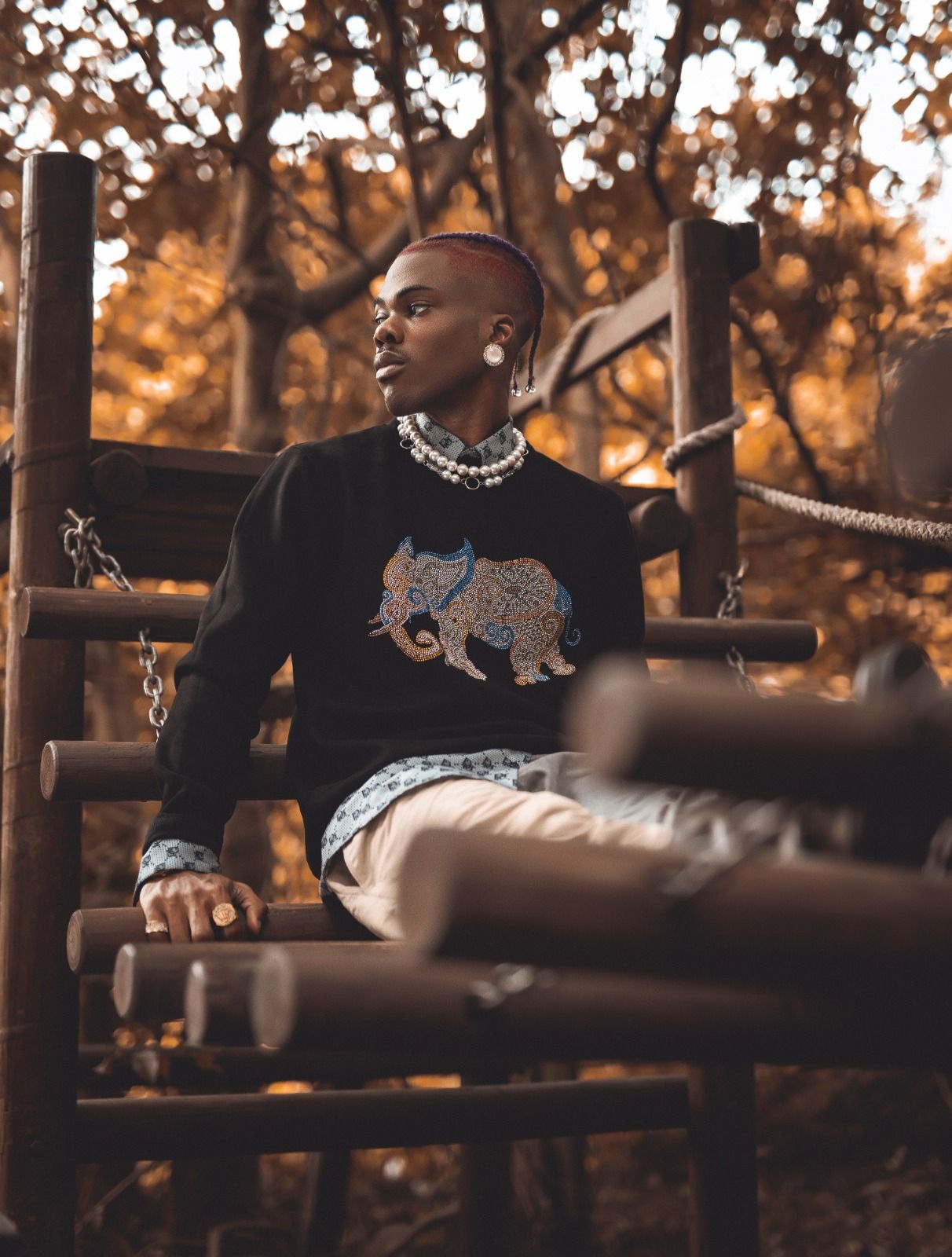 Since it came to universal ubiquity, the song has been used for basic dance, sing-alongs, lip syncs, and beauty trends across the world. On TikTok, CKay has leaned into his success by sharing a series of acoustic covers and videos of him goofing around. CKay has built a followership of over 1.5 million people and has received more than 10.6 million likes across his videos.
How the song blew up is still a mystery for the singer since the song was dropped a year ago, so why would it blow up again?" he said he didn't think much of it.
Born and raised in Kaduna, northern Nigeria, CKay moved to Lagos in 2015 where he began working closely with respected Nigerian rapper, M.I. Abaga.
He eventually signed with a legendary Nigerian label, Chocolate City.
In the years since coming to fame, he has released three E.P.s and collaborated with a number of Nigerian stars while solidifying his position as a talent to look out for.
He began 2021 with the Boyfriend E.P, a crystallization of his breezy style of Afrobeats that won acclaim and made him a household name.
True to the title of the song, "Love Nwantiti" has received the strongest love and garnered international attention from its use by creators like Tracy Joseph and Mooya Musunga as well as notable celebrities including Banky W and Don Jazzy. To date, it has received more than 136M views as well as over 50K video creations.
Further success was down the road when later that year "Love Nwantiti", a track that was briefly the most-Shazamed song in the world ahead of hit songs by Justin Bieber and Kid Laroi, went viral.
For Ckay, it's unbelievable to see people from all walks of life expressing themselves with this song the way they do. From dancing to cooking, traveling, fashion, and make-up – it's really the best thing ever you will see on the internet.